Three years later: The launching of my Dad's kayak.
August 2003: Well, the long awaited moment has arrived and my Dad has finished his Chesapeake16 LT. He built it in our garage which was a tight fit but worked out pretty well. He decided to install a rub rail which looked pretty nice but definitely added a number of steps. Below, my Mom helps him install one of the rub rails. I helped out with the sanding which definitely brought back memories -- it's hard to believe it's been three years since I built mine.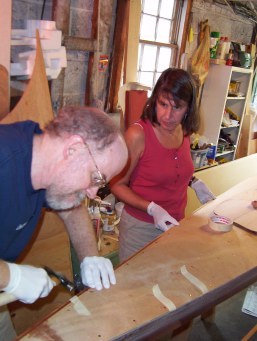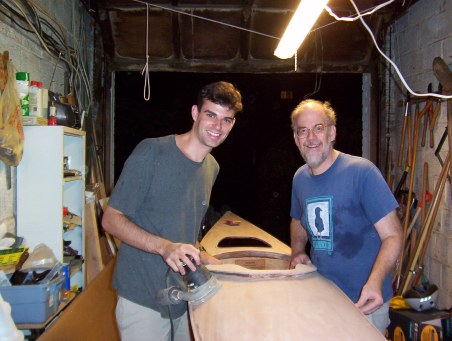 Before we get to the launching, a few pictures of the finished boat: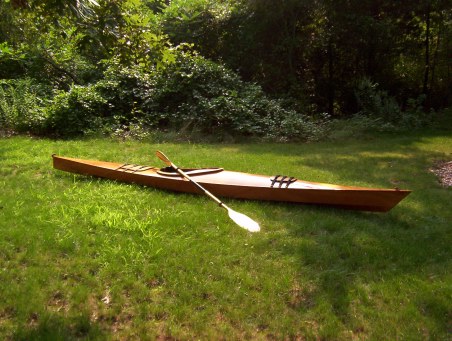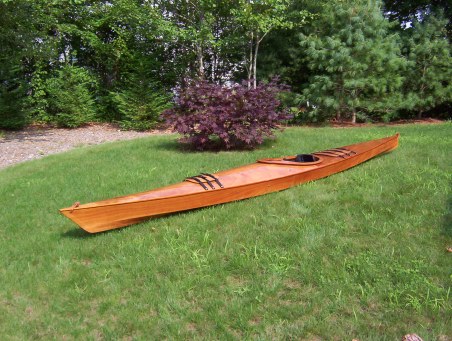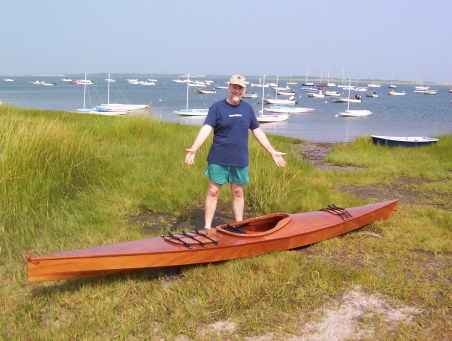 Above: Ta-da!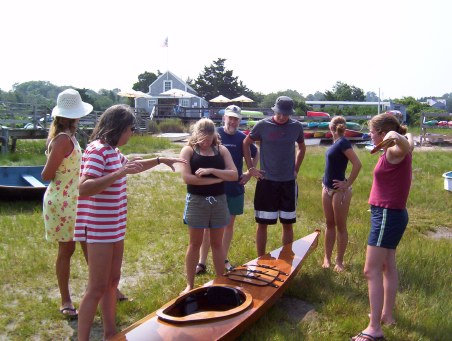 Above: Friends and family gathered for the grand launching.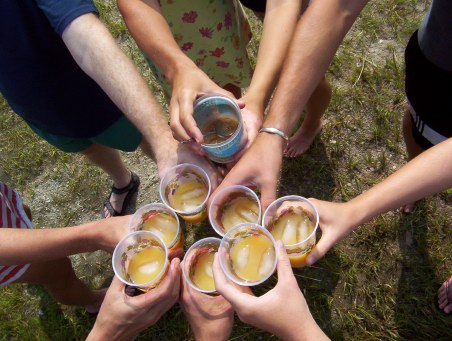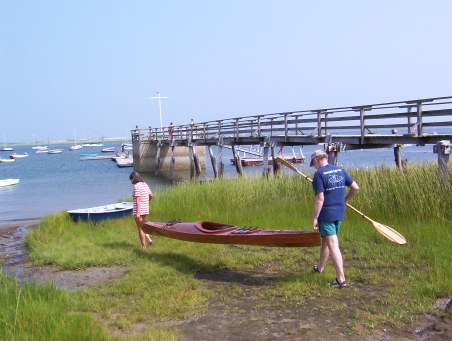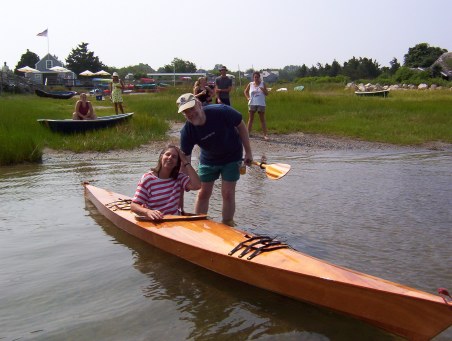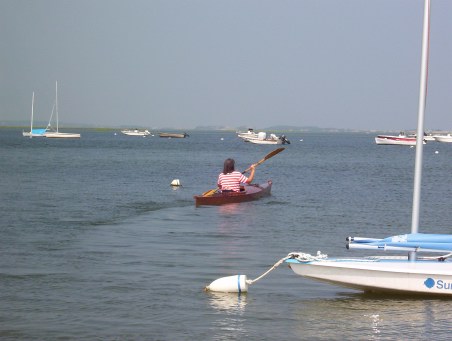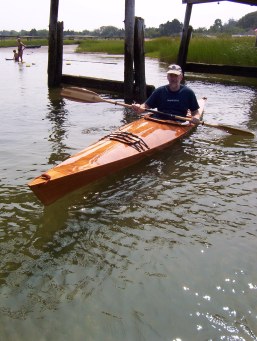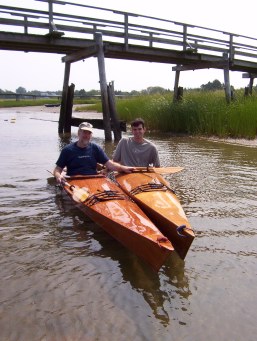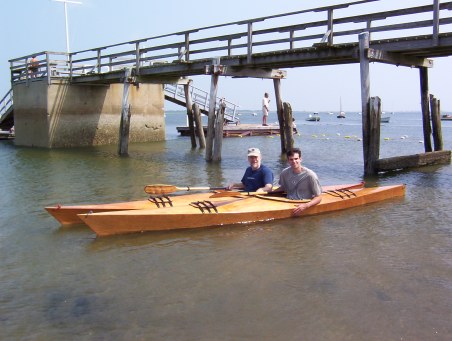 The End.
If you made it through the whole site then by all means please...
total page-views for the whole site.